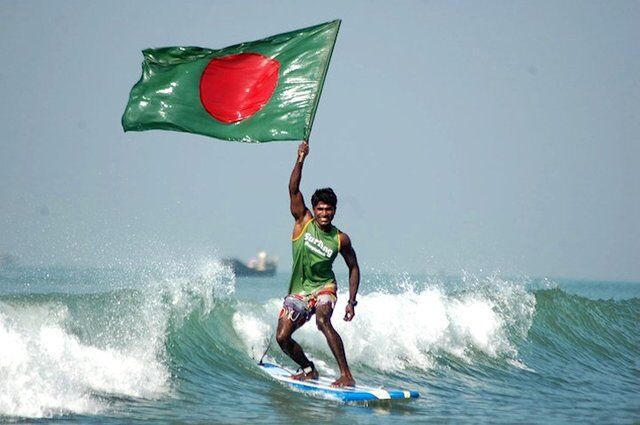 Photo: Surfing Bangladesh
J here with your morning surf report from Cox's Bazar, Bangladesh.
Today we're seeing a very steep south/southwest swell in the 3-6 foot range coming in at about 8 second intervals. The wind is also out of the south, chopping the ocean surface up a bit, but has currently backed off making for better surfing conditions. Air temperature is 86° F and the sea temperature is 82° F and…
wait…
just…
one…
minute!
There are WAVES? And SURFING? In BANGLADESH?!?!?
Yes!
Here's some proof: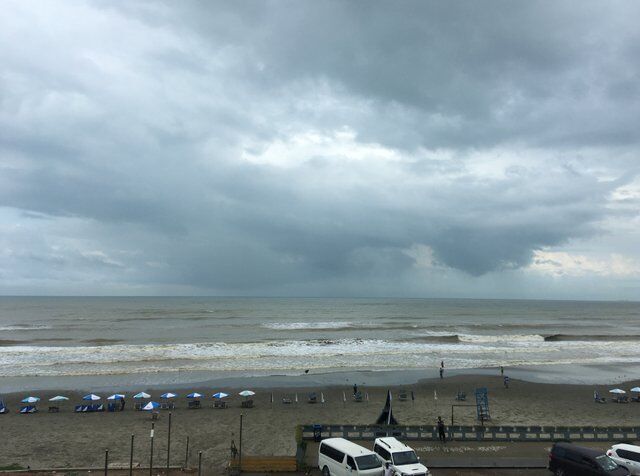 Okay, so I guess there is surfing in Bangladesh!
But how is there surfing in Bangladesh?
The birth of Bangladeshi surfing can be traced to one man.
When he was a boy, Jafar Alam was walking along the beach in his hometown of Cox's Bazar when he spotted a man in the sea who appeared to be walking on water. The guy turned out to be a traveling Australian surfer (not Jesus) and when he came to shore, Jafar offered to buy his surfboard from him. After some haggling, the traveling surfer agreed to sell his board for $20 dollars.
Jafar had a problem.
He wasn't sure what a "dollar" was, much less where to find twenty of them.
No $20 = no surfboard = no walking on water.
What's a desperate kid to do?
Jafar had an idea. He suddenly remembered he needed some cash for "school fees" and asked his mom for 2000 taka (about $20 bucks).
She bought the fib, he bought the board, and Jafar Alam became the first Bangladeshi surfer.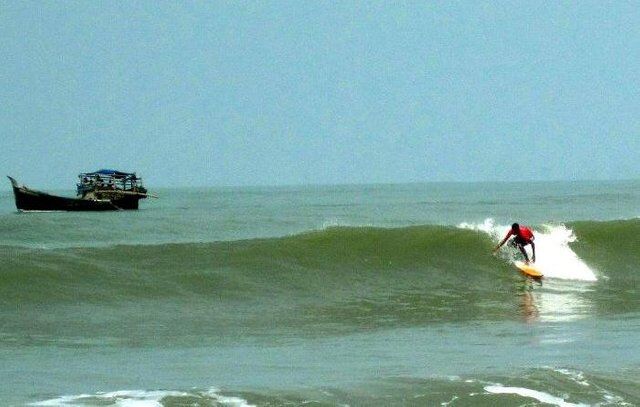 Photo: Jafar Alam
Being the first surfer in Bangladesh presented unique challenges for Jafar. He had to find remote beaches to practice on as he suddenly found himself very popular with the police, who thought his board looked like a missile and tried to arrest him and confiscate his board.
He had no wax or leash so half of his time was spent slipping off the board and chasing it to shore.
Surfing alone made it difficult to progress as he had no one to emulate or learn from. The Aussie didn't bother leaving surfing instructions or explain how to use the board, so Jafar struggled for years riding the surfboard on his belly.
Until one fateful day he turned on the TV and saw a program which featured a surfer standing up on his surfboard!
Revelation!
The rest, as they say, is history. Jafar went back into the water and learned how to surf. An encounter with a group of American surfers connected him to the wider surfing world and provided him with guidance, support, and equipment.
Now more confident with his skills, Jafar was eager to share his new-found love of surfing with his neighbors. He started teaching local boys and girls, some of them homeless or fatherless, how to surf.
This was the start of The Bangladesh Surfing Club.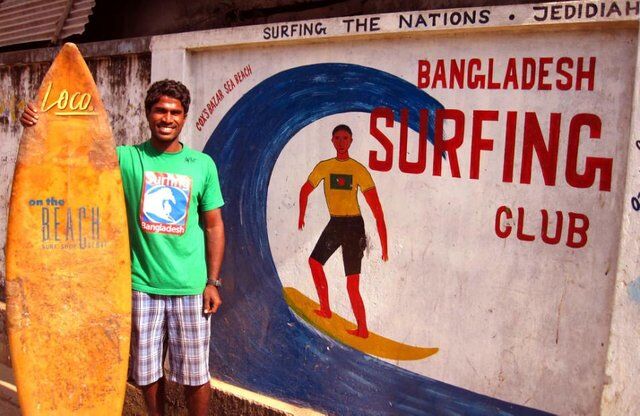 Photo: Surfing the Nations
As the surf club attracted more members, the surf scene blossomed in Cox's Bazar. More clubs formed, including the Surfing Tigers Club which offers surf lessons and trains lifeguards.
Surfing related non-profits like Bangladesh Surf Girls and Boys have popped up. Bangladesh hosts an annual National Surfing Contest and has even been admitted into the International Surfing Association.
Surfing has brought positive changes to Cox's Bazar: there are boys and girls of all social groups surfing regularly, participating in beach clean-ups, learning lifesaving skills, and training new surfers.
Water safety knowledge and practice has been strengthened. Surfers have started classes for beginners and tourists, giving them an alternate source of income. Some young men say that surfing has kept them away from trouble, including drug abuse.
And although there are still cultural issues in some families, a number of girls have been able to experience the sense of freedom and adventure that surfing provides. Jafar hopes that in time more boys and girls will join in as surfing becomes more popular and accepted in Bangladesh.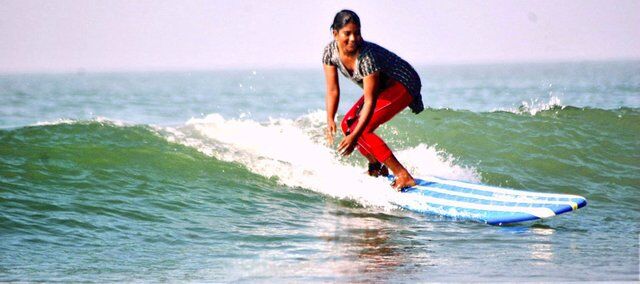 Photo: Jafar Alam
To learn more about Jafar Alam and the history of surfing in Bangladesh check out this short documentary on surfing in Bangladesh:
TAGS: ADVENTURE, BANGLADESH, GIVING, SURFING